Tree Company Servicing Tacoma & Lakewood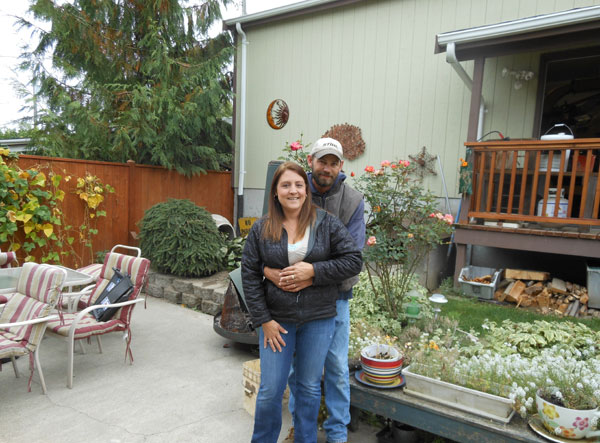 Hunter's Tree Service was established in 1986 in Tacoma. Paula and Jason are a husband and wife team with decades of combined education and experience in the science of arboriculture.Paula and Jason provide quality, professional tree services throughout Pierce County, WA area.


Paula Hunter-Mahon is an International Society of Arboriculture (ISA) Certified Arborist PN#-6625A. Paula is referred to by her clients as a "down-to-earth arborist" who applies a high level of knowledge and care for the trees services. Paula will always give an honest estimate with a fair price and provides extraordinary fast and clean tree servicing.


Jason Mahon is an experienced ISA Certified Tree Climber Specialist PN#-6593T. Jason is known for safe and quality tree care, especially difficult jobs that require just the right touch. Jason expertly addresses low clearance and close quarter tree service jobs.


Hunter's Tree Service is a small minority-owned business servicing the community in which they live. Hunter's Tree Service is invested in providing high-quality tree services which benefit their Pierce County community. You'll be glad for the investment in Hunter's Tree Service for the care and maintenance of the trees on your residential or commercial properties.


Hunter's Tree Service has built a solid reputation as the best choice for Tree Services in Tacoma, Washington based upon their education, experience, quality and safety. Hunter's Tree Service is proud to provide reliable tree services and have built a strong base of return customers, take a look at our reviews to see for yourself! Find out why Hunter's Tree Service is the tree service you'll contact year after year.


Tree Services Offered by Hunter's Tree Service Include:


• Tree removal including close quarter removal and dangerous tree removal.
• Tree trimming with spikeless climbing for less trauma to the tree.
• Proper tree pruning of mature trees.
• Stump grinding.
• Logging.


Hunter's Tree Service is fully insured for your protection.
Cont. Reg. # HUNTETS087M1
State Industrial Insurance # 821-415-007
Feel free to check our credentials with Labor & Industries @ 1-800-647-0982 or by visiting: www.lni.wa.gov .

Contact Us!
Business Hours: Monday – Saturday 8am to 6pm
Hunter's Tree Service provides 24-hour emergency storm services throughout Pierce County, WA.
Hunter's Tree Service cares for trees in the following Puget Sound communities: Pierce County, WA, Tacoma,WA, Lakewood, WA, University Place, WA, DuPont, WA, Fircrest, WA and Ruston, WA, Steilacoom, WA & Puyallup, WA.

Hunter's Tree Service