Pierce County Tree Climbing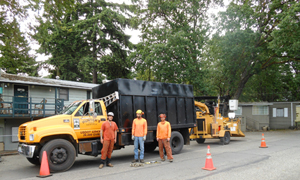 If you have a lot of trees around your house and they are growing too tall, you need to hire experts for trimming tall trees. Pruning large trees is also essential so the trees are not harmed by their weight and so that there is no risk to the residential buildings around the trees.
Hunter's Tree Service offers high quality tree climbing and pruning large trees services for the Pierce County, WA community. As a reliable company offering services in pruning large trees and trimming tall trees, we offer tree climbing techniques that include:
Spiked climbing
Spikeless climbing
Advanced rope climbing
You can rely on our skilled tree climbers, as they have gone through formal tree climbing training. They are equipped with the best quality tree climbing gear and can easily climb tall trees and prune them as needed.
Pierce County Pruning Large Trees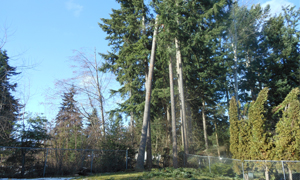 Large trees need to be pruned properly so that they do not damage the nearby structures with their growing limbs. Moreover, the pruning should be done by the experts so that there is minimal risk of damage to the tree or your property.
We offer reliable services for pruning large trees in Pierce County. Some of the techniques of pruning large limbs include crown:
Thinning
Raising
Reductions
Cleaning
Each of these methods of pruning large branches help maintain the health and shape of the trees. Moreover, with properly-sized limbs, the trees will not pose problems for the nearby structures.
Pierce County Trimming Tall Trees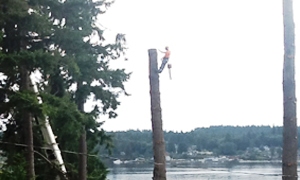 Trimming tall trees is a task that requires experience and expertise. This is why you should choose a reliable company that knows how to cut tree limbs that are too high to reach.
You can choose us for trimming tall trees in Pierce County as we are:
Experienced
Professional
Trained
With us as your company for trimming tall trees in Pierce County, you can rest easy about the safety of your trees and the nearby structures. We know the proper way to cut tree branches and keep our pricing structure quite affordable.
If you have any requirements for pruning large trees or trimming tall trees, call a professional company that offers tree climbing services in Pierce County. Contact Hunter's Tree Service at (253) 777-1938.