Summit Arborist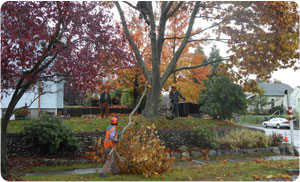 Attractive and healthy trees make a significant addition to the aesthetics of the landscape. They also boost resale value of the property and increase the pleasure in daily living.
The beauty and health of trees cannot be taken for granted. It is essential to hire a certified arborist to care for and maintain your trees. An arborist is a professional trained in the art and science of tree care.
Planting, pruning and removing trees are some of the tasks a certified arborist specializes in. A qualified arborist is also hired when inspecting storm damage to trees and advising on dealing with tree problems.
At Hunter's Tree Service, we offer specialized tree care services by a certified arborist for residents of Summit, WA. Make us your first and only call when you are looking for an arborist who is:
Duly licensed
Highly experienced
Very knowledgeable
Sincere and service-oriented
Summit Certified Arborist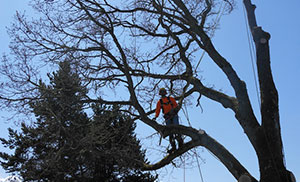 Considering the years of patience and labor that goes into growing saplings into majestic trees, you should never settle for less than the best tree care specialist you can find in your area. Thankfully, you do not have to search far for the capable and reliable certified arborist you need in Summit. All you have to do is to place a call to us.
We have been fulfilling the tree maintenance and upkeep needs of the community since 1986. From the very first day, we have strived to provide exceptional certified arborist services of to all Summit home and business owners who hire us. Regardless of the scope and size of the job, our certified arborist is committed to:
Proper execution of the job with no oversight
No cutting corners on tree care
Execution of the job in a well-organized, professional manner
Summit Tree Care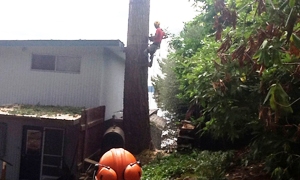 There may be several companies offering tree care services for Summit residents. However, not all are equal. Choose us to be sure of the top-notch services that you, your property, and your trees deserve.
With us, you have the satisfaction of being served by a highly qualified arborist and also enjoying the benefits of working with a tree care company that is:
Family owned and operated
Fully insured
Minority-owned
Very popular
Known to be ethical and customer-friendly
Call us now to learn more about our tree care and maintenance services
Looking for a certified arborist to fulfill your tree care requirements in Summit? Call Hunter's Tree Service at (253) 777-1938.