Milton Arborist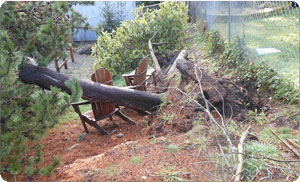 Having trees and plants in your landscape not only adds beauty but also adds value. Rely on the services of certified arborists in Milton, WA to ensure the good health of your trees and plants in your landscape.
Proper care of the trees by an arborist is different from the routine maintenance done by a gardener or a hobbyist.
Trust Hunter's Tree Service to send a certified arborist top your Milton area property for tree care. All of our arborists are certified, meaning you will receive professional advice and services from us always.
Our arborist is experienced and can provide the following tree services:
Diagnose and treatment
Climb and prune
Assess storm damage
Consultation and report writing
Having a certified arborist tree service assures you of well-grown trees and plants. Our arborist will ensure that the health of all your trees and shrubs is maintained.
We remove any weeds, dead and diseased plants, and plant new saplings to ensure a beautiful looking landscape.
Milton Certified Arborist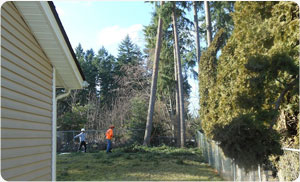 Having the help of a certified arborist in the Milton area assures you that you are getting tree care services from a professional.
An arborist is a tree care specialist that studies about various aspects of trees, their care, and other treatment. To be a certified arborist one has to study and pass tests in the following areas:
Tree biology
Diagnosis
Safety
Our certified arborist will take exceptional care of your trees and plants. With thorough knowledge and experience, our arborist ensures the good health of your plants and trees.
We provide preventive maintenance which keeps trees in good health while reducing any insect, disease, or other site problems. A diseased plant is diagnosed and the problem treated so other plants are not affected.
Milton Tree Care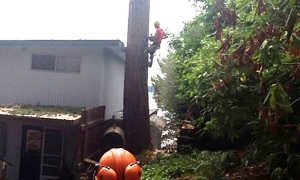 When you are looking for efficient tree care, you must always count on a certified arborist as only a certified professional that has had formal education and training in plant care knows what is best for trees.
With several companies offering tree care services around Milton, choosing the best one will require some research and review.
Speak with your acquaintances and neighbors. They will share with you their experiences with companies offering tree services.
Rely on us for tree care services in Milton as we assure you of:
Timely services
Use of the best products
Professional care
Competitive pricing
Our tree care services provided by our certified arborist promises a lush green and healthy landscape.
Call Hunter's Tree Service at (253) 245-3939 for the best in arborist services in the Milton area.