Parkland Stump Removal
Homeowners in Parkland, WA adopt the best practices to keep their gardens looking charming and wonderful. However, the beauty of yards and gardens in Parkland could be lessened if an unsightly stump is left after cutting down a tree. Further, not hiring professional tree removal services to grind the stump can make the stump a safety hazard for Parkland families.
We suggest hiring experts for stump removal services to ensure:
Fast stump removal

Expert assistance for stump removal

State of the art stump grinding equipment

A variety of tree removal services
Serving Parkland property owners since 1986, Hunter's Tree Service is your one-stop destination for reliable stump removal and tree removal services. We understand the inconvenience stumps can cause for Parkland property owners and we assure complete stump removal by offering effective tree removal services.
Parkland Stump Grinding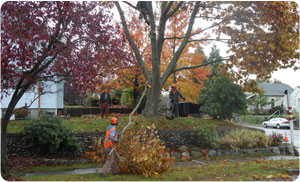 When faced with the issue of stump removal, Parkland homeowners primarily have two options. They can either do it themselves or hire professional stump grinding and tree removal services in Parkland. Trying to perform the task of stump removal on your own can prove more costly and inconvenient than hiring professional stump grinding services. We suggest you hire only experienced stump grinding service providers in Parkland to avoid:
Wasting your time on stump grinding

Unnecessary delay in stump removal

Spending money to buy or rent stump grinding equipment

Incorrectly using stump grinding machines

Affecting your landscape with improper stump grinding
Having been in this industry since 1986, we are familiar with the latest and most effective stump removal and tree removal services, such as stump grinding. Because of our knowledge and expertise in stump grinding, we can offer tree removal services to meet or exceed your expectations.
Parkland Tree Removal Services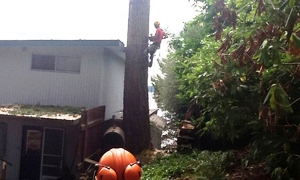 Our team serving Parkland is committed to delivering outstanding tree removal services to our clients. Irrespective of the number of stumps for which you require stump removal services in Parkland, we ensure proper stump grinding to give you your desired results.
You can continue to enjoy the beauty of your landscape in Parkland by removing weak or infected trees with:
Professional tree removal services

Trusted stump grinding solutions

Competent stump removal experts

Affordable tree removal services

Advanced tree removal services
To hire expert tree removal services or for complete stump removal in Parkland, you can call Hunter's Tree Service at (253) 245-3939.