Parkland Arborist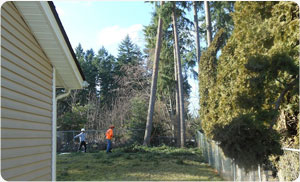 Are you in need of specialized services of a certified arborist in Parkland, WA? If so, then you are at the right place! Since 1986, Hunter's Tree Service has been the foremost source in this area for a qualified and highly knowledgeable local arborist.
Years of care and nurturing goes into growing saplings into mature trees. Quality tree service is actually an essential investment that can deliver substantial results by ensuring attractive and healthy trees that enhance the curb appeal as well as the value of the property they stand on.
Property owners should hire our ISA certified arborist in Parkland if they want the best tree care possible. We offer the services of an arborist who:
Is a trained tree care specialist
Knows the local climate and cares for trees accordingly
Keeps updated on latest arboriculture techniques
Parkland Certified Arborist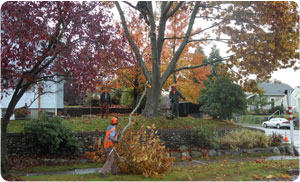 Our certified arborist provides comprehensive tree care services. From planting new saplings to overseeing their healthy growth to routine tree trimming to restoring damaged trees, we do it all.
It takes continued professional tree services to make sure your trees are at their best. The key objective of our certified arborist while grooming and maintaining trees is to ensure that these trees are:
Well-shaped and attractive
Free from pests and disease
Not a safety hazard for nearby structures
Our certified arborist in Parkland will thoroughly inspect your trees to evaluate their condition and their need for nutrients. And, if you need any advice regarding tree maintenance, improving the yield of fruit trees or legal matters concerning trees, our arborist can help.
Parkland Tree Care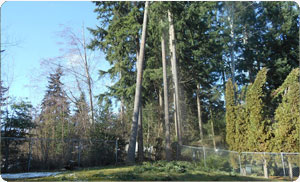 Well-maintained trees are a great asset that increases the beauty, purifies the air around them and enriches the daily living of people on the property. Poorly maintained trees, meanwhile, can be a big liability.
It is important to choose the right professionals for tree care services in Parkland. Hire our certified arborist to ensure that the trees on your residential or commercial property get the superior care they need and deserve.
Choosing our arborist for tree care services is also the right decision because we are:
Fully licensed
Family owned and operated
Available for 24-hour emergency services
Fair pricing
The search for reliable certified arborists ends at Hunter's Tree Service. Call (253) 245-3939 for tree care services in Parkland.