Parkland Tree Climbing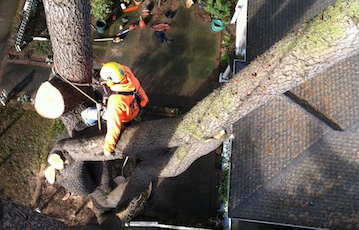 While tree trimming calls for expert services, the job becomes even more specialized when it involves pruning large trees. Some trees can grow to incredible heights, with some surpassing 100 ft. Trimming tall trees requires an arborist who has extensive tree climbing training and who possesses the right tree climbing gear.
This is where Hunter's Tree Service comes in. Our family-owned and operated, fully insured tree service company has highly-skilled arborists who provide superior tree climbing services to Parkland, WA residents.
We understand how important proper pruning is for sustained healthy growth of trees and we also realize the hazards involved in pruning large trees on Parkland properties. This is why we see to it that our technicians:
Use proper tree climbing techniques to reach the desired point on the tree
Exercise good control to make correct cuts on the tree
Work cohesively as a team to complete the job in an incident-free manner
Parkland Pruning Large Trees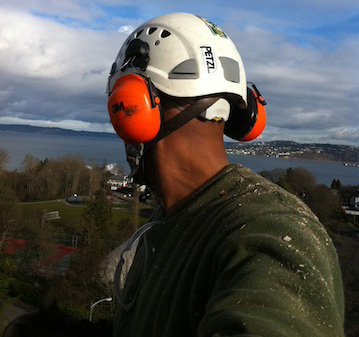 A do-it-yourself approach is simply out of question when it comes to pruning large trees. In fact, even hiring your neighborhood for the job can be unwise.
It is not enough to hire technicians who know how to trim bushes - you need someone who is specialized in trimming tall trees. You need expert arborists who also excel at climbing trees of any height.
You should hire us for pruning large trees in your Parkland home or business property, as our experts work carefully while pruning large trees to ensure that the job is completed without any damage to:
Trees
Nearby building and structures
Wires passing through/near the trees
People
Parkland Trimming Tall Trees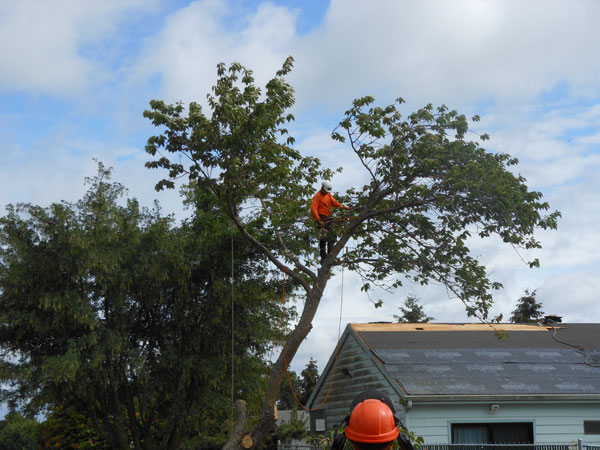 Choosing us to help with trimming tall trees in Parkland is the best decision for people who need to get huge trees on their property pruned and want:
Accurate and safe tree trimming services
Pruning to be done at an affordable price
Full peace of mind during and after the job
While trimming tall trees, our technicians focus not just on careful tree climbing, but also on using proper methods to cut tree branches. They behave courteously and leave the jobsite clean after trimming tall trees.
Call Hunter's Tree Service at (253) 777-1938 to know more about the tree climbing services we offer in Parkland.