Edgewood Tree Care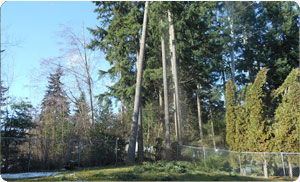 Professional tree trimmers can make a world of difference. If you are looking for efficient and thorough tree care, we can help.
We at Hunter's Tree Service offer high quality tree care services for Edgewood, WA residents. As an experienced company, we offer our tree care services to ensure the following:
Proper growth
Timely trimming and pruning
Removal of dead and diseased trees
Storm cleanup
As tree care specialists, we take special care that no trees are left without proper amounts of air, water and sunshine. We will trim and prune the trees as needed so that they grow easily.
We use the best tree care products to ensure disease-free trees, as well. For any more tree care information, you can talk to our consultants.
Edgewood Tree Service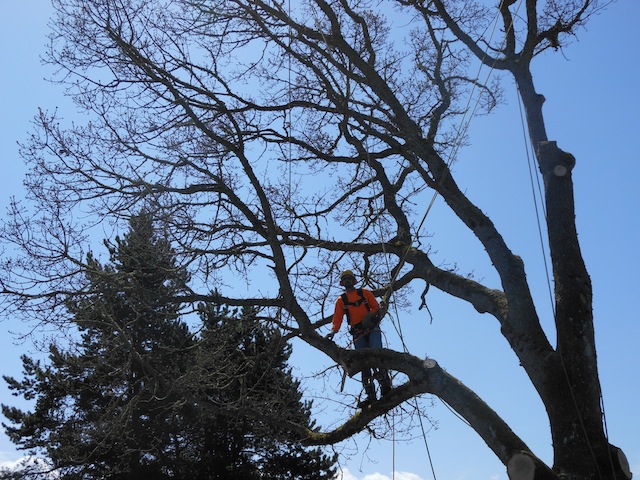 Efficient tree services by the experts will ensure that the trees in your garden are healthy. We are well-equipped with all kinds of equipment that help us trim and prune trees in the correct manner.
In addition, we take care to keep the trees free from diseases. We have been offering tree services for Edgewood residents for a long time. In addition to tree services, you can call us for a number of other services, as well, including:
Stump removal
Bark chipping
Removal of weeds
If you are worried about the cost of our services, let us assure you that we charge reasonably. When you are looking for an experienced company for tree service near me, you can trust us. You can even check out our tree service pics to get an idea of the work we do for our customers.
Edgewood Tree Trimming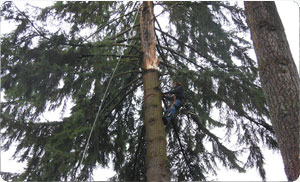 With the availability of several companies that offer tree trimming services in Edgewood, choosing the best one can be a challenging task. Nevertheless, choosing the best one can be easy if you consider the following factors:
Years of experience
Skilled workforce
Use of the latest equipment
Affordable pricing
We are the ideal company to choose for tree trimming and pruning services in Edgewood as we offer all of this and more. You can compare our tree trimming costs with others to ensure that you are getting the best deal.
If you need tree care services and you seek the assistance of a reputed company that caters to Edgewood, call Hunter's Tree Service at (253) 245-3939!