Lake Tapps Arborist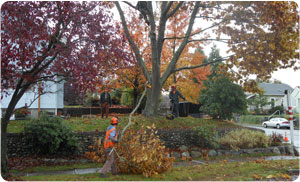 Taking thorough care of your plants and trees will ensure they grow well and add value to your property. You need the help of tree care professionals who understand this area in order to receive the best possible services. If you are looking to enhance the look and value of your property, we can help.
At Hunter's Tree Service we have certified arborists on staff providing high-quality services for the residents of Lake Tapps, WA. You should choose our certified arborists to provide thorough tree, plant and landscape services because they are:
Knowledgeable
Experienced
Professional
With us as your certified arborist, you can be assured of only the best of services. Equipped with the latest equipment and techniques, our arborist will ensure that your property will look its best.
Lake Tapps Certified Arborist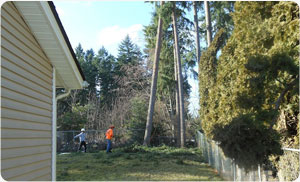 It is the job of the certified arborist to care for and maintain with which they are entrusted. The professional touch of a certified arborist will stimulate the growth of trees and promote good health. We as a certified arborist have served Lake Tapps residents for a long time. Our certified arborist tree service includes the following:
Inspection
Planting new saplings
Trimming and cutting
Diagnosing any diseases or infestation
Restore damaged trees
Call us today to find out the costs of maintaining your investment in your trees. We will not only provide you complete information regarding our services but will arrange an appointment as quickly as you want.
Lake Tapps Tree Care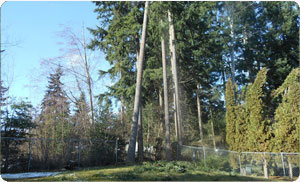 There might be several companies offering tree care services in Lake Tapps. However, to ensure that you are getting the best services at the most reasonable prices, you need to compare the services and prices of different tree care companies. You should choose us for tree care services in Lake Tapps as we are:
Experienced
Reputable
Affordable
With us as your tree care specialists, you need not worry about anything. We will not provide excellent care for your plants and trees but will also recommend any design improvements that might enhance the look and value of your property.
If you are looking for reliable arborists in the Lake Tapps area, call Hunter's Tree Service at (253) 777-1938. We look forward to working with you.