Graham Best Tree Service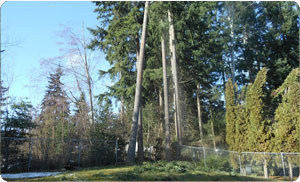 Using the services of a top-rated tree company for your tree and landscape management is worth the investment as you get enhanced appearance and add value to your property. Find the best arborist in town to ensure the health and growth of trees in your landscape.
Get in touch with Hunter's Tree Service when you are looking for the best tree service in the Graham, WA area. We are an established company offering all types of tree services for our valued clients. We are the best tree service in Graham for the following services:
Best arborists in our team
Safe tree services
Use of appropriate equipment
We send in our best arborist when you call for any type of tree service. Our arborist is thoroughly knowledgeable about most tree species and can diagnose problems with trees almost instantaneously.
Graham Best Arborist
Are you looking for the best arborist in your area? Tree care service is something that just any local gardener can do. You need the services of an arborist that is thoroughly knowledgeable about trees, their growth pattern, problems they can be afflicted with and signs that show weak tree growth.
Call for the best arborist around Graham by calling us. As the best tree service company in the area, we have certified and experienced arborists that have completed several tree care projects in the past. When you call for our best arborist, you are going to receive the following services:
Diagnosis and treatment
Climbing and pruning
Storm damage assessment
Consultation and report writing
Insist on the services of the area's top-rated tree company and arborist for any tree care service. You will be glad you did.
Graham Top Rated Tree Company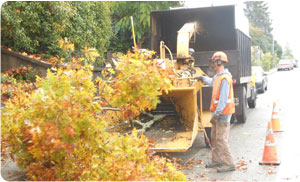 When you are dealing with a top-rated tree company like us, you need not worry about anything. We not only bring in our team of arborists but also all equipment, tools, and machines required to take care of the trees.
As a top-rated tree company serving the Graham area, we provide a host of services that include the following:
Tree pruning and trimming
Stump removal
Removal of dead and diseased trees
Get the services from a top-rated tree company to get your landscape in shape and safeguard your property from any incident. Spending a small amount of money for the services of the best tree service is an investment towards the betterment of your property.
Call Hunter's Tree Service at (253) 777-1938 when you are looking for the best tree service in the Graham area.