Buckley Arborist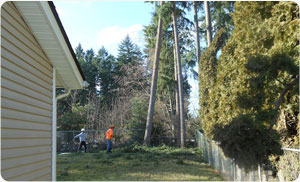 Keeping your trees looking its best is something we all want to accomplish. But most of us lack the knowledge necessary to make this happen. Hiring a local company that has an arborist on staff who is familiar with our area and well versed in the needs of our native plants and trees is the best course of action.
Hunter's Tree Service is your local go-to company with certified arborists that will help you keep your Buckley, WA property healthy and beautiful. We offer the following services to ensure looks its best:
Inspect trees for any problems
Plant new saplings
Restore damaged trees
Trim overgrown trees
We have been offering these services since 1986. Using the latest in equipment and techniques you can count on us to ensure the good health of your trees and plants.
Buckley Certified Arborist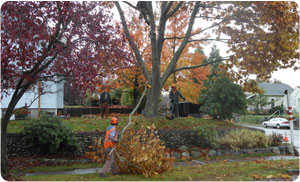 Before providing any type of tree care service, the certified arborist must inspect the trees and plants on your property to determine their condition and design a plan to allow them to look their best. In addition, a certified arborist will also give you tips on how to take care of your plants and trees. Our certified arborist in Buckley provides all these and more. Our certified arborist tree service includes the following:
Removing and preventing pests and insects
Increase the yield of fruit trees
Diagnose any diseases
Prune trees to stimulate their health and growth
Tree care is a task that requires experience and expertise. If you are looking to maintain the trees and plants on your property, you need to choose the arborists carefully. You can trust that when you choose us you receive all that and more.
Buckley Tree Care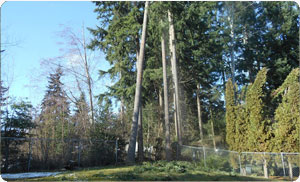 There might be several companies offering tree care services in Buckley. However, to ensure that you are getting the best services at the most reasonable prices, you need to choose carefully. You should consider the following factors to choose the best company for tree care:
Years of experience
Reviews and recommendations
Pricing structure
Use of latest equipment and techniques
If you want only the best in services of an arborist in Buckley, call Hunter's Tree Service at (253) 245-3939.