Buckley Tree Service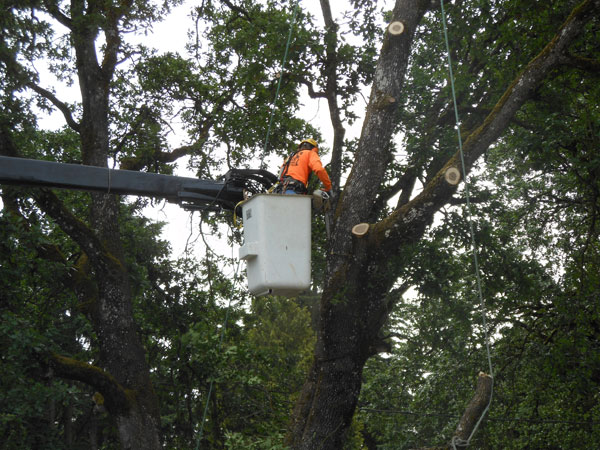 We have been providing our professional tree services in Buckley, WA for over 30 years.
Hunter's Tree Service, a local family-owned company, has been working to build a solid reputation as the best choice for tree service in Buckley, based upon their experience, education, safety, and quality. Our tree service prices are competitive to help make sure you get the best quality for the best prices.
Tree services we offer in Buckley include:
Tree removal including dangerous trees
Tree trimming
Tree pruning
Stump grinding
Logging and lot clearing
We have a crew of skilled tree care professionals. Call (253) 777-1938 today to schedule Hunter's Tree Services for your property.
Buckley Tree Care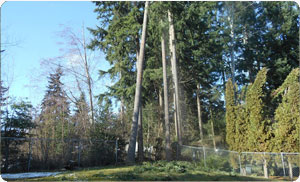 If you have a home or property in the Buckley neighborhood, then you know that trees are very important to your property. Caring for trees is a very big task that requires a lot of details and proper training as that of a specialist.
Hiring tree care specialists in Buckley for their service will save you the headache of trying to make the task a DIY. Tree care service is more than just trimming your tree or watering it. If a tree is not well cared for it can become dangerous.
Trees need a lot of care. These are some of the service we will provide for your trees:
Tree removal/cutting due to disease or damage
Trimming unnecessary branches to promote new growth
Tree pruning for well-maintained trees year round
Stump grinding to remove an unwanted stump
Removal of multiple trees for logging purposes
Don't be afraid to finally get that tree removed or cleaned up around the edges. If you want the big task of tree care in good hands, then give us a call!
Buckley Tree Trimming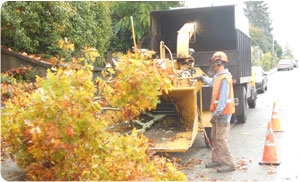 There is a number of reasons why tree trimming is important. Dead or rotting branches can weaken the entire tree and eventually cause it to fall down.
Whether it is your Buckley home, or business property having a tree fall is never going to be a good thing. Consistent tree trimming is a good way to ensure that you won't have a problem tree in your yard.
In the event of storm damage, we also offer a 24-hour emergency storm response service. Having your trees trimmed professionally can:
Help promote healthy growth
Help to catch a problem tree before it falls
Improve the production of tree fruits
Add value to your environment
Provide more sun exposure
We would love to help your trees reach their full potential! Call us today at (253) 777-1938 for all of your tree pruning or tree trimming needs in Buckley.