Tree Climbing Services for the Bonney Lake Community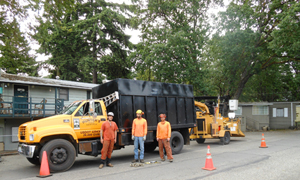 Tree climbing work should never be performed without proper training and equipment. Hunter's Tree Service has the skills, knowledge, and equipment to provide professional tree climbing services to the Bonney Lake, WA community.
No matter what the tree type or size, you can count on us for highly professional tree climbing service in the Bonney Lake area. Our technicians have the training and experience to perform all kinds tree climbing work including:
Inspecting trees
Trimming tall trees
Pruning large trees
Removing trees
Our services are available for both residential and commercial property owners.
Pruning Large Trees in Bonney Lake is Best Left to the Experts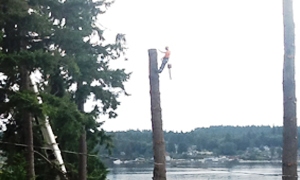 Are you looking for a company who specializes in pruning large trees in Bonney Lake? We can prune large trees and:
Shape a tree for aesthetic reasons
Remove diseased or damaged limbs
Thin the crown and promote new growth
Improve air circulation
Reduce tree height
When pruning large trees, specialized equipment and training are required. Never risk your safety when pruning large trees. We know how to prune trees safely and efficiently. When it comes to pruning large trees, we get the job done right, the first time around.
When we are pruning large trees on your property we help them remain healthy and beautiful.
Why Choose Us for Trimming Tall Trees in Bonney Lake?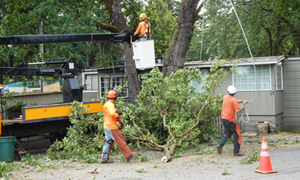 Are you wondering how to cut tree limbs that are too high to reach? Trimming tall trees is a job that is best left to the professionals. Our team has the experience and equipment necessary for trimming tall trees in Bonney Lake. Whether you are a homeowner or a business property owner, we can take care of tall trees on your property.
Our ISA Certified Arborists have been trimming tall trees for years and know just what it takes to ensure optimal condition for new growth.
We can set an appointment for trimming tall trees at a time that best fits your busy schedule. All our tree technicians are trained to treat your property as their own, cleaning up the job site after the tree trimming job is complete. Below are the reasons why you should choose us for trimming tall trees:
Fair, affordable pricing
Outstanding customer service
Complete satisfaction
For more information on our services for trimming and pruning large trees in the Bonney Lake area, do not hesitate to call Hunter's Tree Service at (253) 777-1938.