Spanaway Tree Pruning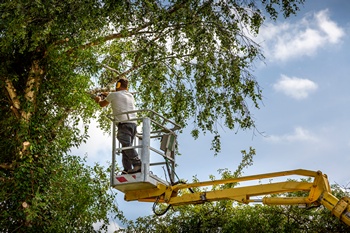 Tree pruning in Spanaway, WA, comes with challenges like obtaining permits, using the right tools, and more. It is a job best left to professionals.
Hunter's Tree Service employs some of the most experienced Spanaway tree pruning experts. No need to worry; we will take care of everything related to trees that you need done.
Our Spanaway tree pruning experts use the latest hand pruners, loppers, pole pruners, chainsaws, saw scabbards, and harness systems. These tools enable our Spanaway tree pruning experts to swiftly chop off small and large tree branches regardless of height.
You are in the right place if you are in need of tree-related services.
Our professional tree pruning experts can provide:
Reliable tree trimming
Tree crown reduction
Premium tree maintenance
Root pruning
Call us now to have Hunter's Tree Service complete your Spanaway tree pruning!
(253) 777-1938
Spanaway Shaping Trees
Tree shaping is a savvy way of removing weak, dead, or diseased branches from your trees while enhancing the aesthetic appeal of the entire landscape.
Our Spanaway shaping trees services deliver these benefits to local property owners at affordable rates. The Spanaway shaping trees services are always performed by trained and experienced arborists.
These licensed and insured professionals use the latest pruning shears, loppers, saws, hedge shears, and wood chippers available to deliver accurate Spanaway shaping trees services.
If you are dissatisfied with our Spanaway shaping trees services or how your trees look and feel, we will go back to make things right.
Trust our dedicated team for shaping trees when you need:
Top-notch tree shaping near me
Cone shaped trees for landscaping
Tree shape cutting
Sculpting trees
Contact Hunter's Tree Service now to get a free estimate on our Spanaway shaping trees services!
(253) 777-1938
Spanaway Fruit Tree Pruning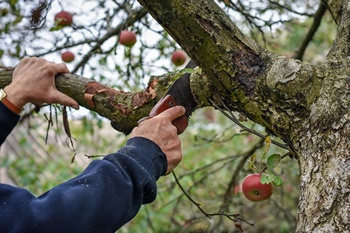 Fruit trees take a lot of time and dedication to prune. One extra cut can instantly limit the production capacity and lifespan of a fruit tree.
That is why our Spanaway fruit tree pruning experts undergo years of specialized training. Our Spanaway fruit tree pruning experts are trained to prune apple, pear cherry, peach, plum, and fig trees.
The Spanaway fruit tree pruning experts can help you maximize the health and productivity of your trees! The Spanaway fruit tree pruning professionals also prune raspberry bushes, blackberry bushes, and seedless grapevines using the latest pruning tools.
You will be very glad you went with us to complete the services you need done.
Our experienced fruit tree pruning experts can help with the following:
Pruning apple trees
Pruning plum trees
Pruning peach trees
Pruning pear trees
Get in touch with to Hunter's Tree Service today for a Spanaway fruit tree pruning.
(253) 777-1938