Steilacoom Arborist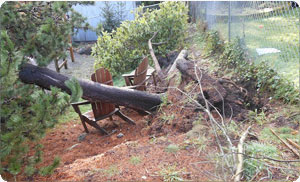 Tree care is an important part of the residents of Steilacoom's life. They trust only arborist Steilacoom, WA with their trees and plantation. We, at hunter tree service provide you with the best certified arborist to take care of your trees.
Our team of arborist Steilacoom which consists of professionally certified arborist Steilacoom have an expertise in tree care and make sure that all your trees are well maintained and well taken care of. Since maintenance of trees is an important and careful task we advise you to consult only our certified arborist rather than looking for any amateur arborist Steilacoom when it comes to tree care.
We have the team of best certified arborist and provide excellent services for tree care. We offer several reasons to avail our services which include:
Restoration of damaged trees
Trim overgrown trees
Carry out inspection of trees
Consultation is available
Steilacoom Certified Arborist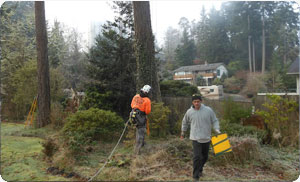 With the skill that our arborist carries, it is easy for them to climb up trees and inspect before performing any sort of tree care activities. Certified arborist Steilacoom take a good look at the trees before deciding the next steps in the process. Tree Care is a vast field and our certified arborist Steilacoom considers all possible solutions for your problems.
An arborist goes through all the aspect of a tree before trimming down and cleaning the whole structure in Steilacoom.
We urge you to appoint our certified arborist Steilacoom for your tree care because they can:
Get rid of manifestations
Diagnose diseases
Make them look better
All structures can be handled
Steilacoom Tree Care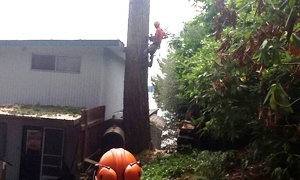 Where tree care Steilacoom is concerned, certified arborist should be appointed so as to get a high quality job done with perfection. Our team of highly skilled arborist makes all your work look easy and hassle free. When it comes to tree care Steilacoom, our certified arborist should be your first option.
We offer the following features:
Prevent trees from diseases
Legal advice
Better nutrition for trees
Affordable prices
Hunter tree service is a certified arborist service, serving the Steilacoom area and beyond with professional tree care services to promote health and safety of trees. To know more and contact our Arborist, call us at (253) 245-3939 and avail our services.