Steilacoom Tree Trimming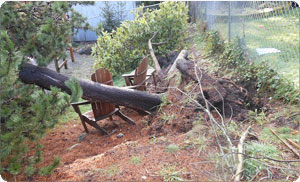 Efficient and regular tree pruning helps in better growth of trees. If you are looking for a specialized company for pruning trees, we can help. We at Hunter's Tree Service offer high-quality tree trimming services for Steilacoom, WA residents. Being an established and experienced company, we provide efficient tree trimming services that ensure:
Better aesthetic appeal
Increased value of property
Neatly trimmed and pruned trees
You can trust our skilled and experienced workers for efficient tree trimming and pruning services. Using tree trimming safety gear, our workers trim branches that pose a threat to the nearby structures. We offer a free evaluation of your property and a written estimate of the cost to have your trees healthy and adding value to your property.
Steilacoom Pruning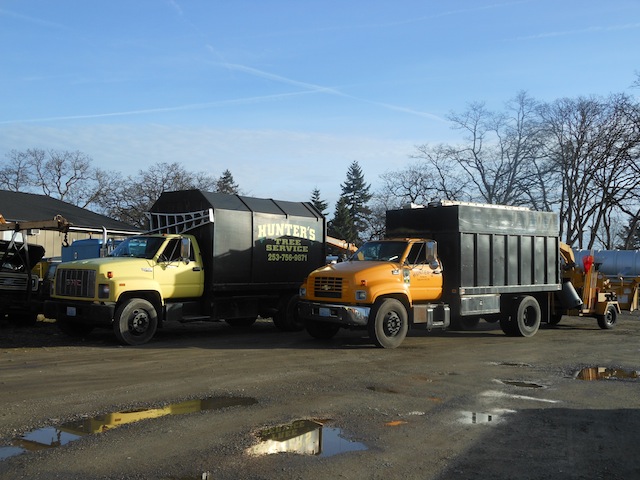 The overall health of trees increases when they are regularly pruned. However, you must choose the experts for tree pruning as excessive pruning or trimming can harm the tree. We have been providing efficient pruning services for Steilacoom residents for a long time. We use the following types of pruning techniques to ensure better health and growth of trees:
Crown cleaning
Thinning
Raising
Reduction
Our workers will not only teach you about the importance of pruning but will also give you tips on how to take good care of your plants and trees. You can rely on our workers for thorough and effective pruning services at all times.
Steilacoom Tree Pruning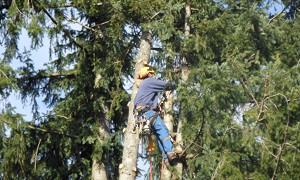 It can be difficult to choose the right company offering tree pruning services in Steilacoom. You must choose a company that not only knows how to prune tree branches but also knows how to trim them properly. You should consider the following factors when choosing the best company for tree pruning:
Years of experience
Use of latest equipment and techniques
Skilled workforce
Pricing structure
We are the right company to choose for tree pruning in Steilacoom as we have been offering these services since 1986. We use only quality tree pruning tools, are up to date on the latest techniques and methods of trimming trees, and offer the best in customer service. With us as your company for trimming of trees and tree care, you can expect nothing but the highest quality of overall service.
If you have any tree related services needs in your Steilacoom home and you want the help of specialists call Hunter's Tree Service at (253) 777-1938.