Sumner Arborist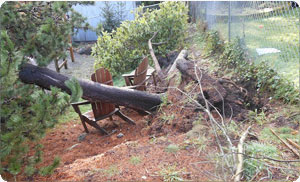 Property owners of Sumner, WA are always searching for a good tree care service provider. They should in fact go for an arborist who can professionally manage their trees, helping them grow better. While pruning and trimming tall trees for tree care could be a challenge for some, it is no big deal for certified arborist. Thus, it is always best to call a well trained arborist to.
People can expect the most expert tree care services from Hunter's Tree Service. Our certified arborist has been serving the residents since 1986. Our arborist Sumner not only promises to care for your trees, but can also handle legal matters related to them. Choose our arborist Sumner as:
Our arborist is experienced enough to take care of heritage trees.
The team of our arborist Sumner have a great knowledge of tree diseases.
Our arborist can prepare landscapes for planting new tree saplings.
You can expect your trees to bloom when our arborist works on them.
Our arborist Sumner can readily diagnose and treat damaged trees
Sumner Certified Arborist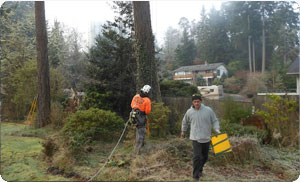 Our certified arborist Sumner can definitely add a few extra years to your tree's life with its specialized tree care services. Legal issues concerning public safety and boundary can also be handled by our arborist. Call our certified arborist Sumner as:
Our certified arborist Sumner considers it his duty to save a tree from dying.
Tall trees can be easily trimmed by our certified arborist.
Our certified arborist keeps your trees in good shape.
Legal documents can be drafted with ease with our certified arborist Sumner.
Trees growing around utility cables can be pruned by our certified arborist.
Sumner Tree Care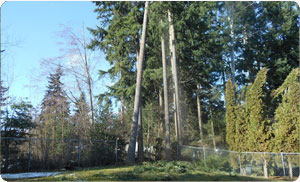 Calling an experienced arborist for tree care Sumner is always the best bet. Go for our certified arborist for tree care Sumner as:
Trees damaged by storm can be inspected by our tree care professionals.
Our experts for tree care Sumner focus on the overall health of your trees.
We offer efficient tree care services.
Our service of tree care Sumner is affordable
Our certified arborist can provide best tree care services for safety of trees.
Sumner residents can call Hunter's Tree Service at (253) 245-3939 for quality tree care services by our arborist. Talk to any of our certified arborist to discuss your needs.