Orting Best Tree Service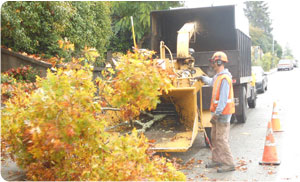 Maintaining the trees in your landscape becomes more comfortable when you have the best arborist taking care of them. Get in touch with a top-rated tree company to ensure the good health and vitality of the trees on your property.
Hunter's Tree Service offers the best tree service around the Orting, WA area. We are an established tree company who has been providing all tree services for a long time. We are considered the best tree service in the area for the following reasons:
Knowledge of all tree species
Use of proper tools and equipment
Ability to add value and functionality to your home
Seeking the best tree service means that you want the best arborist to help you take care of your trees, and that is why we always send in our most experienced and trained arborist for any job.
Orting Best Arborist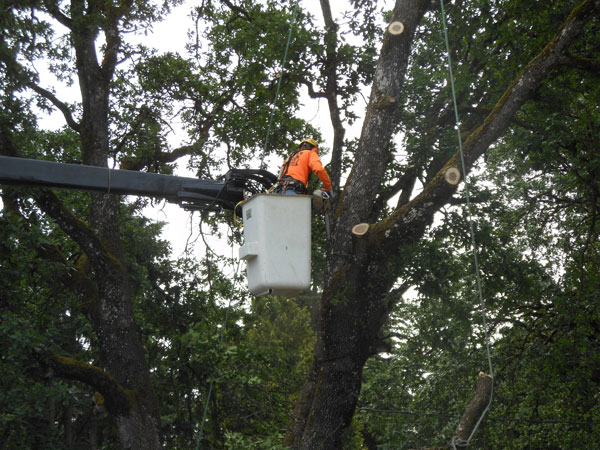 Like every homeowner, you wish to engage the best arborist to take care of your landscape. However, finding the most reliable and top-rated tree company is not easy as it requires thorough research and review.
Do not worry as we have the best arborist serving Orting area residents for a long time. We are a top-rated tree company, not just for our experience and services, but due to our punctuality, workmanship, and reasonable pricing. We will send in our best arborist to your place, who is proficient in the following:
Tree climbing
Pruning of trees in the right manner
Diagnosis of tree damage
When you call us, you will be working with our best arborist in Orting. Rest assured he will come at the scheduled time, inspect the trees properly and carefully, and recommend the most appropriate solutions.
Orting Top Rated Tree Company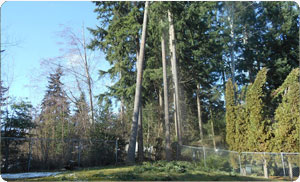 Only a top-rated tree company can do justice to your landscape by offering top class arborist services, and that is what we do. We have completed several tree care projects in the neighborhood, and are preferred and respected for our workmanship.
Serving as a top-rated tree company in Orting, we pay special attention to the following when called for any tree care services:
Safety
Convenience
Professionalism
We are considered the best tree service in the area as we have ISA certified arborists that are well versed in all areas of tree care services.
Call Hunter's Tree Service at (253) 777-1938 when you require the best tree service in the Orting area. We will respond quickly and send in our best arborist.