University Place Best Tree Service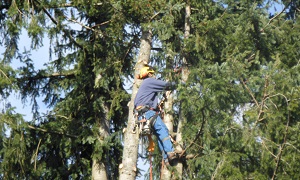 Make Hunter's Tree Service your first call when you need the best tree service in the University Place, WA area. With a number of tree companies sprouting in and around the community, it can be difficult to know which one offers services of the best arborist.
You can, thankfully, have the assurance of receiving the best tree service when you hire our company that has a long-standing presence in the local industry and excellent reputation throughout the region. We are a top rated tree company that has been in business since 1986 and proven its exceptional worth by:
Employing the finest arborists in the trade
Investing in cutting-edge tools/ technologies for tree services
Maintaining a genuinely customer-friendly attitude
We strive to provide you with the best tree service in University Place not just from the technical aspect of the job, but also with respect to customer care and pricing.
University Place Best Arborist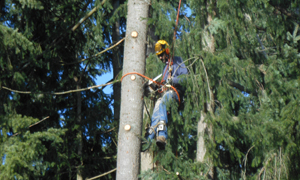 Beautiful, well-maintained outdoors in any residential or commercial property will enhance the curb appeal in a big way and add to the resale value of the place. An elegant yard with majestic trees also contributes to health and pleasant daily living. That is why hiring the best arborist is a sensible expense and, in fact, an important investment into your property.
Turn to us for the best tree service that your home or business deserves. Some features that establish us as the best arborist serving University Place include:
ISA certified
Fully insured
Passion for the job
24-hour emergency storm response
Whether you are looking for a top rated tree company for one-time tree service or regular work on your trees, call us. We are the best arborist you will find in this area.
University Place Top Rated Tree Company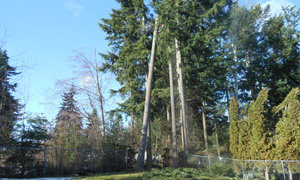 Our top rated tree company offers a multitude of services. We value the business we get and perform every big or small job with the utmost professionalism. Here are some of the jobs for which we are the top rated tree company in the University Place area:
Tree trimming and tree pruning
Selective or hazardous tree removal
Logging
Stump grinding and stump removal
Let us take care of all your needs for tree care and maintenance. Why go elsewhere when our top rated tree company is here to serve? Get the best tree service from hard-working experts with extensive knowledge of arboriculture.
Call Hunter's Tree Service at (253) 777-1938 to schedule a job with the best arborist in the University Place area.