University Place Tree Climbing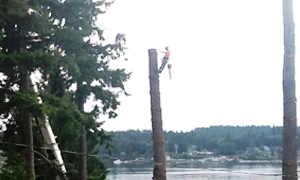 Hunter's Tree Service provides one of the leading tree climbing services in the area to University Place, WA residents. We have built a reputation for providing a safe and efficient tree climbing service, regardless of the job size or complexity.
We offer tree climbing services to both residential and commercial clients. All our tree climbers are highly trained and experienced. Our teams utilize the advanced methods and equipment on all tree climbing jobs in University Place.
This means our work is performed while ensuring the highest professional and safety standards. Our tree climbing services include:
Spiked climbing
Spikeless climbing
Advanced rope climbing
University Place Pruning Large Trees
Pruning large trees is much more than the simple sawing off of tree limbs. Pruning large trees is both an art and science, which is why it is very important to hire the right company for pruning large trees because trees are an asset to a property.
Pruning large trees in the proper way is crucial, as you can damage a tree through over-pruning.
We can make your tree safer, healthier, and more attractive with our state-of-the-art tree pruning techniques. By pruning large trees in University Place, we help to:
Encourage growth
Improve tree health
Repair damage
Add aesthetic appeal to a tree
University Place Trimming Tall Trees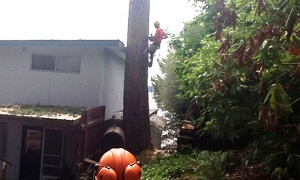 Tall trees are spectacular structures that provide ample shade and improve property value. Like all trees, pruning and trimming tall trees is important for keeping them in good health, and also an effective safety measure.
If a tree limb weakens or becomes heavy, it could break away from the trunk, damaging the property and causing severe injury to anyone nearby.
Trimming tall trees can be a difficult task, which is why it is important to hire a professional tree company who can get the job done safely and efficiently. If you are looking for a tree service company that is professional and affordable, look no further.
We are that company and we would love an opportunity to help you with your tree trimming needs. We have the equipment and expertise required for trimming tall trees in University Place. We are the go-to company for trimming tall trees for many residents in the area, thanks to our:
Attention to detail
Excellent workmanship
Friendly, knowledgeable team
Complete client satisfaction guarantee
Call Hunter's Tree Service at (253) 777-1938 to schedule our services for trimming tall trees in University Place.