University Place Tree Care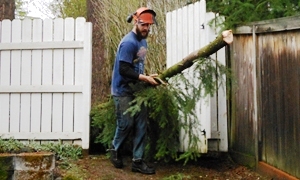 At Hunter's Tree Service, we know that nothing is quite as relaxing an experience as enjoying the luxuries of nature, more so if those luxuries are present on your University Place property.
Adding trees to a property not only drives up its value significantly but also brings a whole host of benefits to the University Place homeowner. Be it a source of shade, reducing the temperature, preventing soil erosion due to wind or even restoring the water table.
However, as with all life, it is inevitable that trees also face and succumb to causes like:
Disease

: Over time, trees can also develop diseases which can cause them to slowly die off unless tended to and treated in time

Dehydration

: Sometimes tree roots can no longer access water, be it due to a depleted water table, pollution or some obstruction, causing them to dehydrate and die

Infestations

: Trees are also prone to infestation by various insects like termites and fungi which can rot it from the inside till it dies

Trauma

: Sometimes trees can die due to some form of trauma which may or may not be natural in occurrence
University Place Tree Service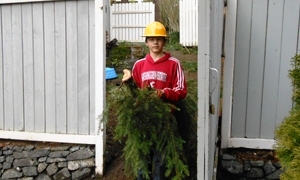 Even though defying nature isn't exactly possible, you can make sure that the trees on your property will live a longer and much healthier life, giving your property a well maintained appearance instead of a sinister one.
But in order to get the University Place landscape of your dreams, you need the assistance of Hunter's Tree Service expert arborists and tree surgeons. In business since 1986, we have over 25 years of accumulated tree service experience in handling almost each and every type of tree care problem and now bring our high quality tree care services to our valued customers in University Place.
We bring our University Place clientele a whole host of tree care services which include:
Tree removal

Stump removal

Daily tree maintenance

Tree trimming and pruning

Tree mulching

Tree lopping
University Place Tree Trimming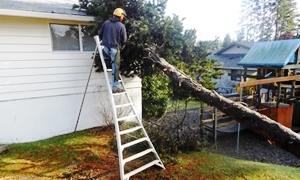 Don't delay having tree care; get the best looking property along with all the benefits of having a healthy tree-lined landscape. Call Hunter's Tree Service and make sure that all of University Place recognizes the beauty and value of our property today.
We'll send over one of our tree care experts to give you an honest and transparent estimate, completely obligation free.