Midland Stump Removal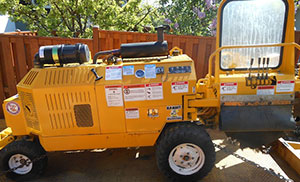 Trees have always been useful to humans and have provided them with numerous benefits.
However, sometimes they tend to do more harm than actual good. When a tree begins to cause harm to your Midland property or your home, then it is time you looked to hire professional tree removal services for stump removal and stump grinding.
Hunter's Tree Service provides you with high-quality tree stump removal services in the Midland community.
We have been in the tree removal services business for over 25 years, and we are definitely a reliable name in the tree care industry.
Midland Stump Grinding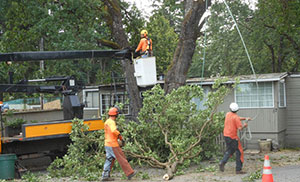 Stump removal is quite a dangerous task to do if the individual is not trained or does not have the equipment to carry out the work. As a result he can end up hurting himself or causing further damage.
If you are looking for a quick process for stump removal of any dead and rotting trees on your Midland property then the best action to take is to have stump grinding done. This is one of the quickest and most effective methods available for tree stump removal that can prove dangerous to your home and property.
Such tree removal services, like stump grinding, are necessary if you are interested in maintaining a healthy garden.
Hunter's Tree Service is equipped to provide you with a complete range of tree removal services and tree care services that will take care of all aspects.
From tree stump grinding to tree care advice, all these services are available right around the corner.
Midland Tree Removal Services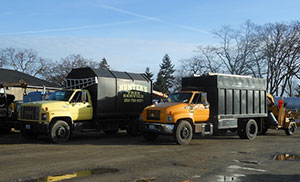 When it comes to tree removal services, Hunter's Tree Service is one of the most trusted and experienced service providers in Midland.
Tree stump removal often becomes necessary after storms as trees can get knocked over and cause excessive damage.
Sometimes old trees are needed to be removed beforehand to prevent storms from toppling them over.
If this all seems to be too overwhelming, do not worry.
We will provide you with the very best of tree stump grinding to make sure that your Midland yard appears the best.
Not just for visual appearances but you need expert tree removal services to make your Midland home a safer place to live in.