Midland Tree Trimming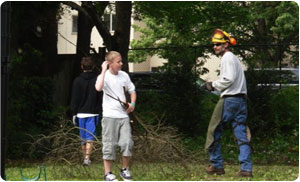 Trees are such a marvel. The pollutants removed by 100 trees during their lifetime include 400 pounds of ozone and 300 pounds of particulates. That is incredibly great news for people suffering from respiratory disease!
Our trees are exposed to extreme elements such as summer heat and winter storms, so they require a certain level of maintenance, such as timely tree trimming.
Rather than undertaking the risk, we recommend professional trimming or tree pruning that yield tremendous benefits, such as:
Removal of diseased or aged branches or twigs
Increased circulation of air
Damaged tree or branch removal to avoid power line interference
Shape improvement and structural integrity
Call for a free estimate for professional tree trimming, or to consult with our certified arborist who is trained in caring for and maintaining healthy trees in the Midland community.
Midland Pruning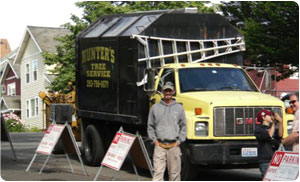 Our family owned and operated business made a commitment to provide the highest level of professional tree care services by having an ISA Certified Arborist with comprehensive knowledge of the art and science of tree care available for consultation and direction.
The task of proper tree pruning requires an understanding of tree species and recommended trimming practices for promoting the health and growth of trees.
In addition to enhancing your residential or business property, tree pruning provides other important benefits:
Minimization of the potential for storm-related damages
Maintaining healthy trees by eliminating diseased branches
Stimulating new growth by removing dead or unhealthy limbs
Reducing safety hazards
Improving shape development and structural integrity
Increasing property values
Call us today for guidance or information about the need for tree pruning and tree trimming in the Midland area.
Midland Tree Pruning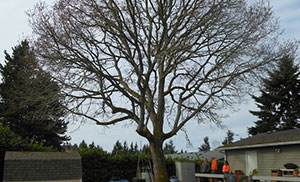 With our strong commitment to promoting health and growth of trees, which are one of our planet's greatest natural resources, we are invested in providing the highest level of tree services for this area.
And it doesn't stop there. We never miss an opportunity to share our knowledge about the needs of trees by educating those who have a deeper interest in the latest techniques of arboriculture.
Why choose us for tree trimming and tree pruning?
We employ trained personnel specifically for tree care services
Our estimates and honest and free
You have access to our ISA Certified Arborist
We are fully licensed and insured for your protection
You will receive fair prices and excellent customer service
For the highest level of professional tree trimming and tree care services in the Midland area, call Hunter Tree Service. (253) 777-1938