Midland Tree Climbing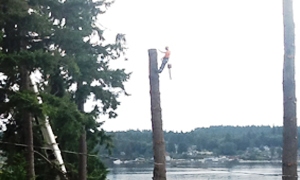 Harsh weather conditions can often result in broken or uprooted trees. Having a reliable tree climbing service you can call during a storm is a huge weight off your shoulders.
If you want a professional tree climbing service at a competitive price, you have come to the right place. Hunter's Tree Service is the leading tree climbing service provider in Midland, WA.
We offer tree climbing service to both residential and commercial clients. We pride ourselves on providing a safe and reliable tree climbing service in Midland, no matter how big or small the job.
We are dedicated to using the best possible gear for tree climbing jobs to ensure:
Maximum safety
Increased comfort
High quality work
Midland Pruning Large Trees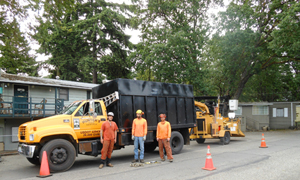 A homeowner can prune trees when they are small, but for pruning large trees, it is best to hire a professional. Pruning large trees may require a ladder and a chainsaw, making it a very dangerous task. This is especially true if the tree is close to a property, a street, or a power line.
We have the training and the equipment needed for pruning large trees in Midland. Our experts are available for professionally climbing and pruning large trees. By pruning large trees, we can help you:
Promote tree growth
Maintain tree health
Improve property appearance
Midland Trimming Tall Trees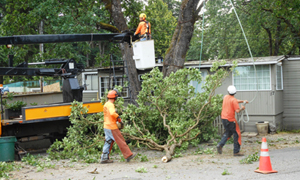 Are you wondering how to trim tall tree branches? You may think that you are fit for trimming tall trees, but in reality, you should always hire the experts.
By trimming tall trees on your own, you may cause more damage than good. You may not be able to identify the signs of a weak branch that is vulnerable to falling while others are being attended to.
If you have a tall tree, trimming it on your own can lead to severe damages to your neighbor's property, as well. Without the right knowledge and experience with the techniques required for trimming tall trees, you can end up damaging yourself and your property.
When you choose us for trimming tall trees in Midland, you can rest assured that the job will be done safely and efficiently. You should hire us for trimming tall trees because we will:
Save you time and money
Get the job done right the first time around
Provide peace of mind
For help trimming tall trees in Midland, call Hunter's Tree Service at (253) 777-1938.