Lakewood Tree Removal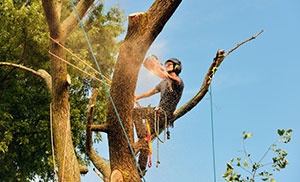 Hunter's Tree Service is an established tree removal service provider in Lakewood, WA. We have gathered a team of committed and adept personnel to provide our clients with industry-leading tree removal solutions.
Every property owner would require the support of a Lakewood tree removal expert to maintain a spick and span landscape.
In addition, we also provide an emergency Lakewood tree removal service to take care of any pressing issues and guarantee the security of your trees and property. We have emerged as a top-rated company by consistently providing reliable and cost-effective Lakewood tree removal support to property owners in the region and beyond.
We can fulfill numerous tree removal needs, including:
Large tree removal
Tree stump removal
Tree branch removal
Tree trunk removal
Trust Hunter's Tree Service for a Lakewood tree removal!
(253) 777-1938
Lakewood Tree Removal Services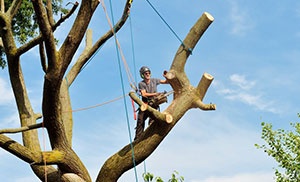 We provide thorough Lakewood tree removal services for residential and commercial estates in the vicinity. Our company has established a strong reputation for our tree removal services due to our impeccable track record.
Additionally, our highly skilled technicians will go above and beyond to provide a seamless experience for Lakewood tree removal services.
We aim to provide industry-leading Lakewood tree removal services by utilizing cutting-edge equipment and high-quality materials to remove unwanted trees effectively and safely. Hiring a reputable company like ours for Lakewood tree removal services is ideal for protecting your investment in creating your landscape.
We offer a vast portfolio of tree removal services, such as:
Old tree removal
Damaged tree removal
Diseased tree removal
Backyard tree removal
Get in touch with Hunter's Tree Service now for Lakewood tree removal services!
(253) 777-1938
Lakewood Tree Removal Companies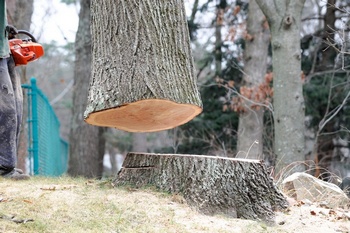 If you have been looking for dependable Lakewood tree removal companies, you have arrived at the right place. Our trained crew will carefully examine the vegetation surrounding your property before making any recommendations.
We are amongst the well-known Lakewood tree removal companies offering all-inclusive tree care solutions to meet the diverse needs of our clients.
We are one of the leading Lakewood tree removal companies providing cost-effective, practical solutions catering to your unique preferences and requirements.
Our years of experience in the industry and a formidable track record of delivering effective and efficient output provide us an edge over other Lakewood tree removal companies.
We can cater to several queries related to tree removal companies, including:
Emergency tree removal
Residential tree removal
Commercial tree removal
Tree removal cost
Call Hunter's Tree Service now for Lakewood tree removal companies!
(253) 777-1938