Fircrest Tree Trimming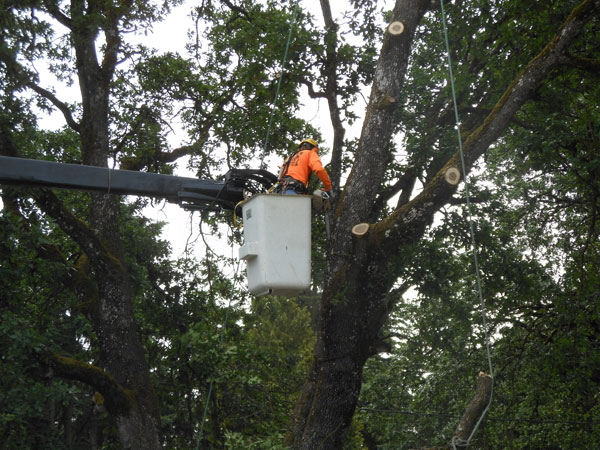 If you have ever wondered about the important role of trees in our beautiful corner of the world, you will be interested to learn that after storms, trees are able to trap sizable amounts of water in their leaves, trunks and branches. And, further, for every 1,000 trees, storm water run-off is reduced by approximately one million gallons.
There are so many valuable reasons for professional tree trimming and tree pruning that result in substantial returns.
These are a few of the benefits of professional trimming:
Disease prevention that causes fungi penetration

Reduction in potential safety hazards

Improvement in shape and structural integrity

Property value increase
Call us today for a free no-obligation estimate for expert tree trimming, or for a consultation with our certified arborist serving the Fircrest community.
Fircrest Pruning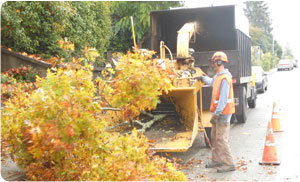 If you have trees on your residential or commercial property, you have a precious investment. If you have healthy trees with excellent growth characteristics, you have a highly-valued, prized investment!
One of the ways you move your investment from basic to prized is to keep your trees healthy and vibrant, and that means expert tree pruning.
There are other strong benefits associated with professional tree pruning, including:
Extending the functional lifespan of trees

Minimizing potential for storm-related damages

Property enhancement

Maintaining structural integrity

Eliminating weak spots to reduce premature tree death

Controlling direction of tree growth to promote long-term stability

Improving curb appeal
Tree trimming can be a dangerous task. We highly recommend calling a professional tree service serving the Fircrest area. Call us today for a free no-obligation price quotation.
Fircrest Tree Pruning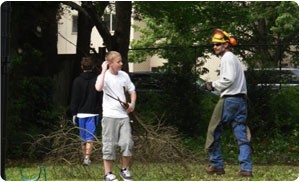 There is a risk associated with improper tree pruning that may result in damage to the tree, or an abnormal growth pattern.
Whether you require tree trimming to remove dead or diseased branches, or tree pruning to improve the health and natural shape of the tree, it is vital to engage the services of professionals who are ISA certified arborists.
These are a few important reasons to choose us:
Family owned and operated since 1986 and dedicated to this area

High quality work performance and excellent customer service

Fully licensed, bonded and insured for your protection

Decades of education and experience in the science of arboriculture

Free no-obligation estimates

Fair pricing

Extraordinary efficient and clean tree servicing
We hope you will call Hunter Tree Service to schedule an appointment for professional tree trimming and tree care services in the Fircrest area. (253) 777-1938