DuPont Tree Removal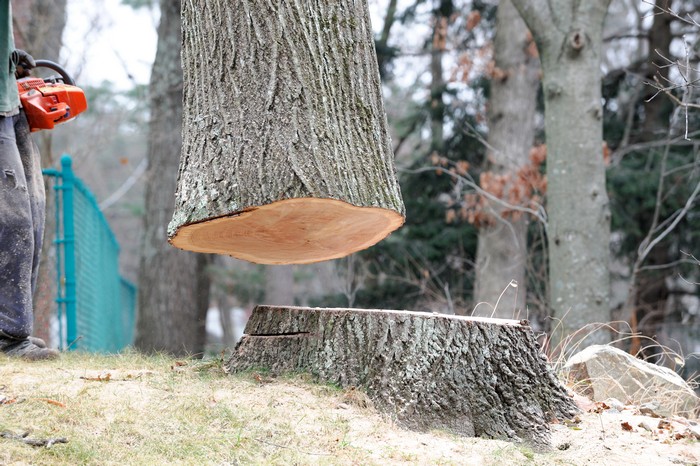 If the trees in your yard are aging, it is time that you should look for tree removal for your DuPont, WA property. To handle a careful tree removal on your DuPont property, you can trust Hunter Tree Service. It is one of the leading names when it comes to any type of tree removal service.
There are times when you put your best efforts in, but the trees become unhealthy. At this point, you must consider a safe tree removal process for your DuPont residence. If you avoid calling for tree cutting service, the rotten tree might provide shelter to vermin which can further lead to unhygienic surroundings of your DuPont property.
We offer safe and quality services so that you can get rid of rotten trees. Connect with us if you are looking for tree removal and these additional services:
Tree stump removal
Tree trimming service
Palm tree trimming
Poison ivy removal
Call Hunter Tree Service for tree removal near DuPont! Call (253) 245-3939 now.
DuPont Tree Removal Service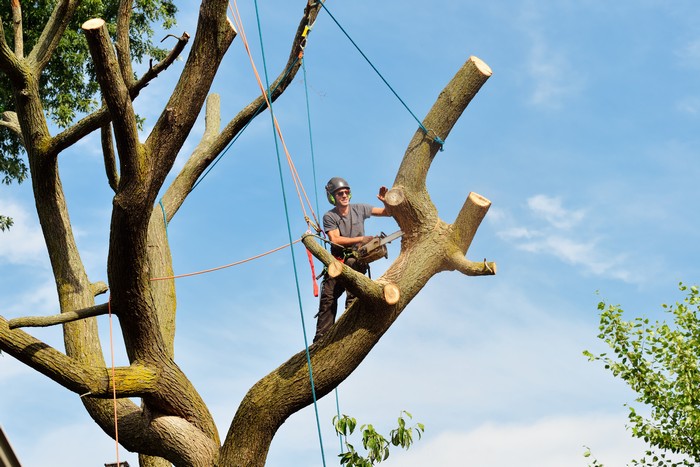 Garden greens add to the natural beauty of your yards, but if they start dying you need to look for tree removal service for your DuPont home. Aging trees can cause further damage to the yards of your DuPont property, which is something you would never want.
We want your garden to be healthy. We have professionals for handling safe tree removal service in the DuPont region. Say a hard goodbye to your diseased tree for the health of your DuPont home by calling for tree removal service. We are committed to offering the most efficient tree cutting service to our customers.
Our tree removal service company also offers:
Tree climbing
Stump grinding
Tree pruning
Local tree service
Call (253) 245-3939 to reach Hunter Tree Service for tree removal service near DuPont!
DuPont Tree Cutting Service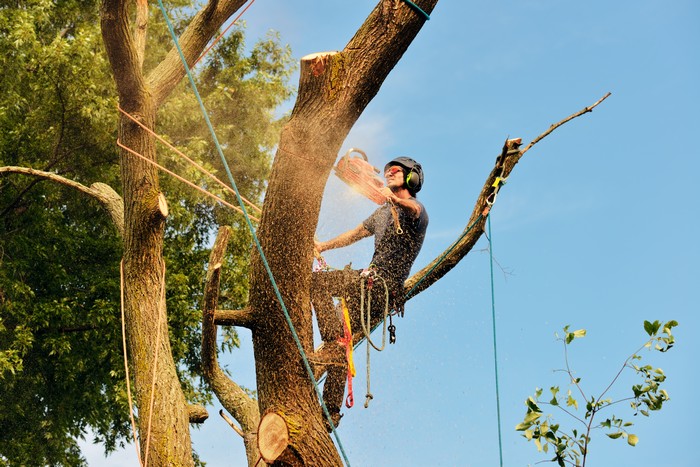 Look no further than our expert tree cutting service in the DuPont area if the long tree branches are blocking the light coming to your house. Beautify your home again with our professional and careful tree cutting service tailor-made for our DuPont customers.
We make sure that we offer affordable tree cutting service in the DuPont area and address all your issues regarding your concerns. Still searching for the best company for tree removal services? Pick our services. Our customer-centered DuPont services include:
Tree root removal
Emergency tree cutting
Stump removal service
Tree branch removal
Call Hunter Tree Service at (253) 245-3939 for tree cutting service near DuPont!