Puyallup Best Tree Service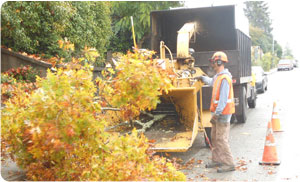 Trees are one of the most crucial pillars of our ecosystem. However, they can also pose a danger to you and your assets if they are not maintained properly. To avoid that, it is best to have a top rated tree company available on speed dial for regular tree services or to deal with any emergencies.
Hunter's Tree Service is one of the leading and reliable companies you can trust for the best tree service in the Puyallup, WA area. When you want the very best tree service, choose us as we:
Provide free estimates
Assure competitive rates
Deliver value for money services
Our company is dedicated to provide you with excellent tree care, which is why we have the best arborist who can handle any job efficiently. Get in touch with us today for affordable, professional and the best tree service available in Puyallup or nearby areas.
Puyallup Best Arborist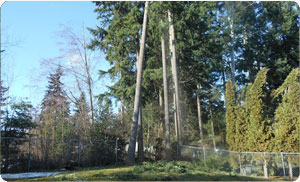 To ensure that the trees keeps on adding value to your property, hire experienced technicians as that leads to satisfactory results. When you want the best, it only makes sense to hire the best arborist.
There is no tree service that is too big or small for us. Contact us when you want the best arborist in the Puyallup area to take care of any tree care job like:
Tree trimming or pruning
Logging or stump removal
Tree removal
We care about the trees which is why we work diligently to provide you the best tree service. Call us to discuss your requirements and we will send over the best arborist to your property right away.
Puyallup Top Rated Tree Company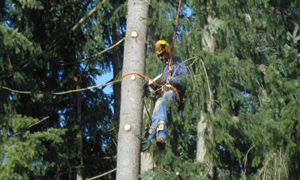 Our sheer dedication to provide you with the best tree service and our unparalleled customer service is what makes us stand out from the competition. Therefore, make the right choice of choosing us as we are a top rated tree company that:
Have decades of experience
Is equipped with powerful and advanced tools
Provides 24 hour emergency storm response
You do not have to waste your valuable time in finding a top rated tree company in the Puyallup area anymore as we are only a phone call away. No tree care job is too complex for us as we deal with it on daily basis. As a top rated tree company, we always ensure to provide you our services quickly and in a hassle-free manner.
Do you want services of the best arborist in the Puyallup area? Call Hunter's Tree Service at (253) 777-1938 to hire us as your top rated tree company today.