Puyallup Tree Climbing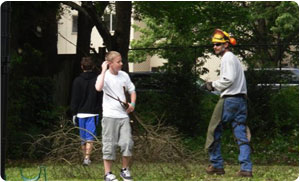 For pruning large trees, it is crucial that you consider the height of the tree. With our tree climbing service for Puyallup, WA residents, our team is able to safely prune your tree, no matter the height.
Hunter's Tree Service provides a high quality tree climbing service to Puyallup residential and commercial clients. Our team is fully qualified and trained to meet your tree climbing requirements.
Regular inspection of trees is important, especially if they are large and tall. Our professional tree climbing experts can thoroughly inspect a tree to identify areas that may be diseased or weak, which helps prevent potential accidents or damage to your property.
Our tree climbing services allow:
Trimming tree branches to allow more sunlight
Removal of weak or damaged branches and sections of trees
Trimming tall trees to promote aesthetics and tree health
Puyallup Pruning Large Trees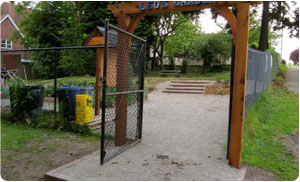 A fantastic pruning job will make your trees look beautiful, and your property will look entirely different. Pruning large trees is a science and an art best left to professionals - this is not a DIY job. By pruning large trees on your Puyallup property, you can:
Promote tree health
Remove dead or dying branched
Reduce hazards to people and property
Increase or decrease flowers/fruit
If you are thinking about pruning large trees, the first thing that you should do is hire a professional tree service company like ours. We have the knowledge, skills, training, and equipment necessary for pruning large trees.
Puyallup Trimming Tall Trees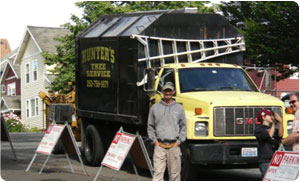 Trees play a crucial role in adding beauty and value to properties. In order to keep the trees looking their very best, it is occasionally necessary to consider trimming tall trees.
Due to their size, trimming tall trees can be extremely difficult, but when you hire us for help trimming tall trees in Puyallup, you can sit back and relax while your trees are beautified by our experts.
Safety is one of the primary reasons you should hire our professionals for help trimming tall trees. Another reason you should hire our professional service for trimming tall tress is to promote the health of your trees.
Over-trimming could endanger the tree, while strategic trimming can revitalize an unhealthy tree. We know how to trim tall tree limbs strategically and efficiently. When you choose us, you choose:
A fully insured company
ISA-certified arborists
Peace of mind
For more information on our tree climbing services for Puyallup residents, do not hesitate to call Hunter's Tree Service at (253) 777-1938.