Puyallup Tree Pruning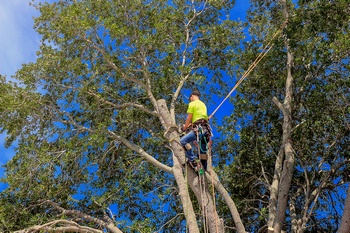 Regarding tree pruning in Puyallup, WA, you can trust our skilled team to handle the job with expertise. We understand the importance of maintaining your trees' health.
Our extensive knowledge of Puyallup tree pruning techniques allows us to effectively shape and trim your trees to remove dead or diseased branches and enhance their overall aesthetics.
We prioritize safety while offering Puyallup tree pruning, making us the best choice for this service. We also take the time to understand your specific requirements and goals and work diligently to achieve the desired results.
With our dedication, you can trust us to deliver exceptional Puyallup tree pruning services that will enhance the vitality of your landscape.
Get can help with:
Tree trimming
Tree cutting
Pruning apple trees
Pruning fig trees
Talk to Hunter's Tree Service when you are in need of Puyallup tree pruning.
(253) 777-1938
Puyallup Shaping Trees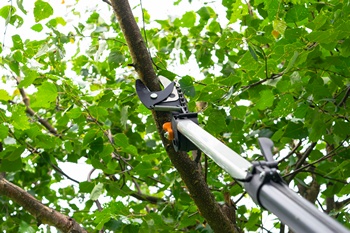 Counting on us for Puyallup shaping trees means relying on experienced arborists who deeply understand tree biology and growth patterns. We take a personalized approach to each tree, considering its unique characteristics and your specific goals.
Whether it's crown reduction, crown thinning, or selective pruning, we ensure that Puyallup shaping trees service is done with precision and care.
We ensure your trees are well-maintained by offering our Puyallup shaping trees service. So, if you need to get top-notch Puyallup shaping trees service at affordable prices, consider talking to us.
It's important to note that shaping trees should be performed by trained and experienced arborists who follow industry standards and guidelines.
You might need us for:
Shrub shaping
Shaping Christmas trees
Shaping Japanese maple
Sculpting trees
Look no further than Hunter's Tree Service if you need a Puyallup shaping trees service.
(253) 777-1938
Puyallup Fruit Tree Pruning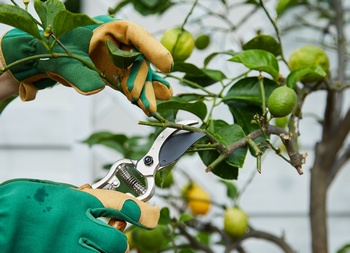 Puyallup fruit tree pruning is a specialized practice to enhance fruit-bearing trees' health, productivity, and overall quality.
Puyallup fruit tree pruning involves the selective removal of branches and shoots to improve light penetration, air circulation, and fruit production.
This service is typically performed during the dormant season to minimize stress on the tree and maximize the benefits of the pruning process.
The primary goal of Puyallup fruit tree pruning is to create a well-balanced structure that can support the weight of the fruit and allow sunlight to reach all parts of the tree.
By removing dead, damaged, or diseased branches, Puyallup fruit tree pruning helps improve the tree's overall health and vigor.
Come to us for:
Pruning apple trees
Fig tree pruning
Blueberry bush pruning
Trimming apricot trees
Contact Hunter's Tree Service for specialized Puyallup fruit tree pruning.
(253) 777-1938