Puyallup Tree Trimming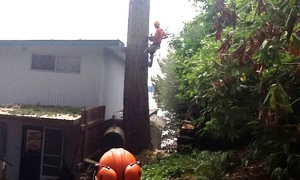 Beautifully trimmed, well-proportioned, and majestic trees are a great asset to any property in Puyallup, WA. Such trees:
Improve aesthetics of the property

Make the property more desirable and boost its resale value

Enhance quality of daily life of the property owners
Maintaining impeccable trees is possible only with good tree care and regular tree pruning or tree trimming on your Puyallup property. This is where Hunter's Tree Service comes in. We are a leading provider in tree trimming services in the Puyallup area.
If you dream of elegant trees swaying on your residential or commercial property, our tree trimming services are just what you need!
Puyallup Pruning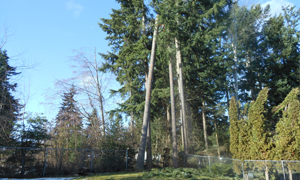 Health and growth of trees cannot be left just to chance or nature. Selective tree pruning on Puyallup properties is very essential to promote healthy growth of the trees growing there. The pruning job entails:
Cutting away decaying and diseased limbs

Trimming overspread branches that use up valuable energy in the tree

Removing excessive growth to allow air and sunlight penetrate into the tree
Tree pruning lets Puyallup trees be free of pests or infections before they become a problem, and lets trees get the required energy to flourish and last a lifetime. It is, however, important to ensure that the pruning be done by knowledgeable and experienced professionals like us.
We have extensive experience in handling tree trimming jobs in Puyallup. Our pruning experts will never make any uneducated cut on a tree that jeopardizes its health.
Puyallup Tree Pruning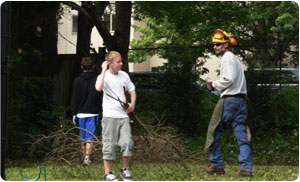 There is an ongoing need for tree pruning in Puyallup properties. After all, sustained aesthetic appeal and the health and growth of tree cannot come from a one-off tree trimming exercise.
It makes sense to take the time to select a good contractor to provide you with tree pruning services on a regular basis. We are one of the best options for Puyallup residents.
Choosing us for tree pruning in Puyallup offers you all the benefits that come from working with a company that is:
Reputed and recommended since 1986

Family owned and operated

Fully insured

Staffed by ISA certified arborists

Known flawless, safe, and customer-friendly services
With us taking care of your tree pruning needs in Puyallup, you are assured of well-cared-for trees on your property and a stress-free experience during any tree trimming jobs.
Dial (253) 777-1938 to hire the experts at Hunter's Tree Service for tree trimming services in Puyallup.